The Rock Eyebrow
The Rock Eyebrow Meme refers to viral videos of Dwayne Johnson The Rock raising his right eyebrow as a Facial Expression. These videos of The Rock Eyebrow Raise are being used as Reaction Meme to React on Suspicious Videos.
The Rock Eyebrow Raise Meme Template
The Rock Eyebrow Raise Meme Template refers to an Image Meme Format originated video of Dwayne Johnson "The Rock" raising his right eyebrow as a Reaction Facial Expression.
During his wrestling career, Dwayne The Rock Johnson would often make a facial expression of raising one eyebrow, lowering the other and tilting his head. Johnson often did the expression through his wrestling and movie career (example photographs and video shown below). After in 1998 The Rock started calling himself The People's Champ in honour of Mohammed AliJohnson began referring to the expression as The People's Eyebrow by extension of that.
This eyebrow commanded respect from arenas all over the world and made plenty of knees weak in the process. Look at the fierce intensity of that supercilium that's often imitated but never duplicated.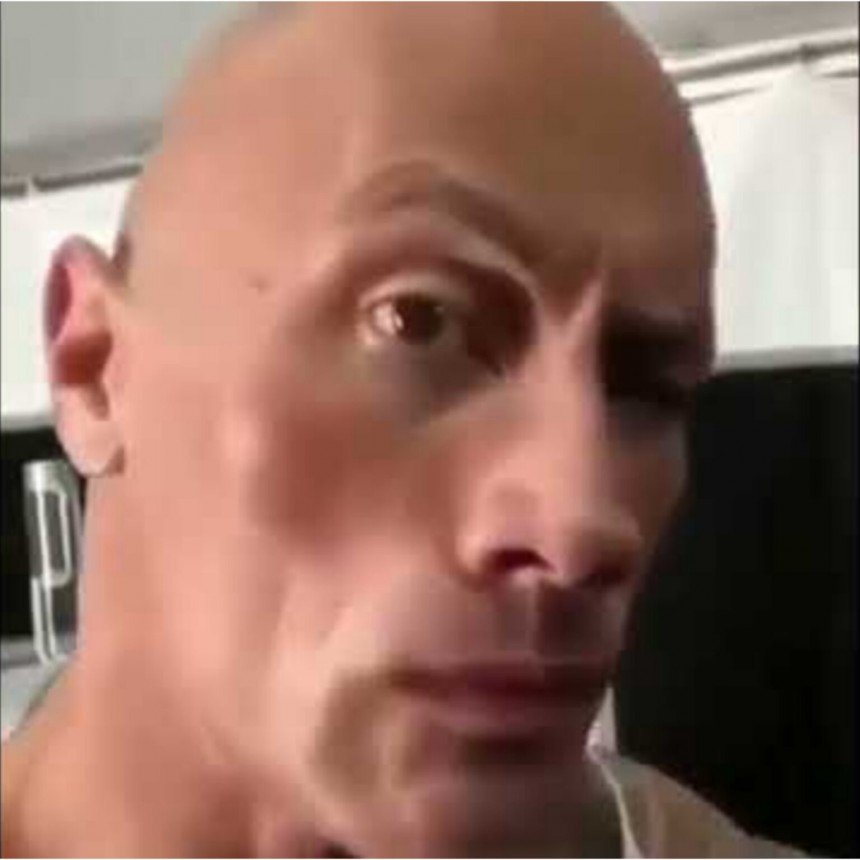 You May Also Read: Crying Cowboys Fan