Crying Cowboys Fan
Crying Cowboys Fan Meme Format refers to photographs of crying Cowboys Fans in the audience on Monday Night Football when the Dallas Cowboys loss to San Francisco.
Meme Templates and Meme of Crying Dallas Cowboys Fan in the Audience when Dallas Cowboys lost to San Francisco on Monday Night Football. Below we have collected all the Crying Dallas Fan Loss meme formats, download them to create your own version of Crying Cowboys Memes, Gifs, Sticker, and more to share with your buddies.
Crying Cowboys Fan Girlfriend Kissing Him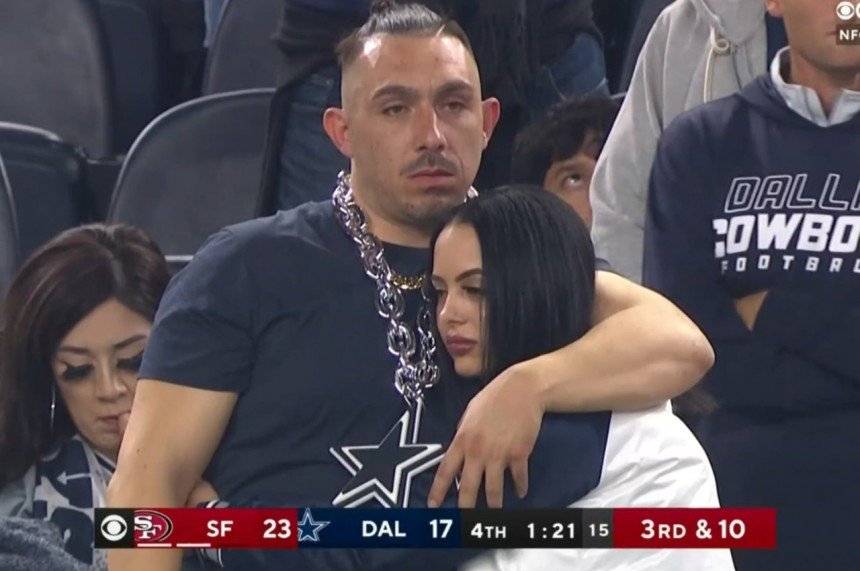 Crying Cowboys Fan Girlfriend Kissing Him Meme Template refers to a Meme Format of a Crying Cowboys Fan Being Comforted and Kissed by his Girlfriend in the audience. This Crying Cowboys Fan Girlfriend Kissing Him originated from the screenshot of Monday's San Francisco football game where the Dallas Cowboys lost and the cowboys fans in the audience were devastated and had a crying face resulting in a Crying Cowboys Fan Memes
Woman In Tears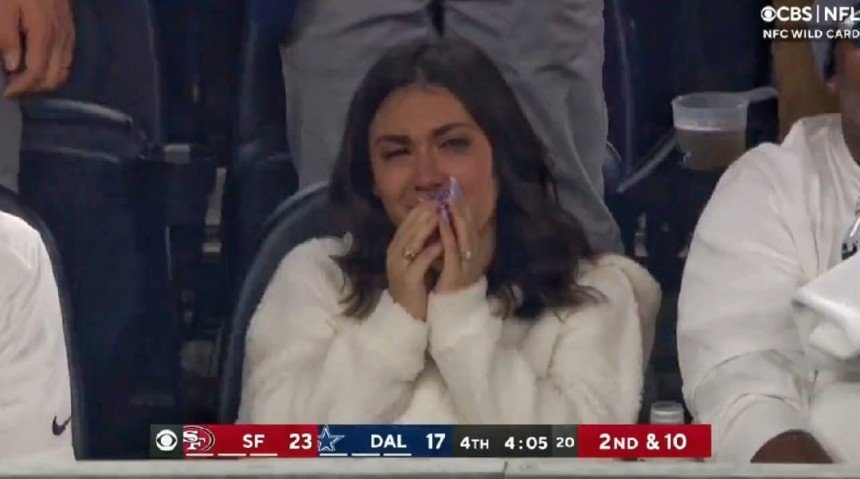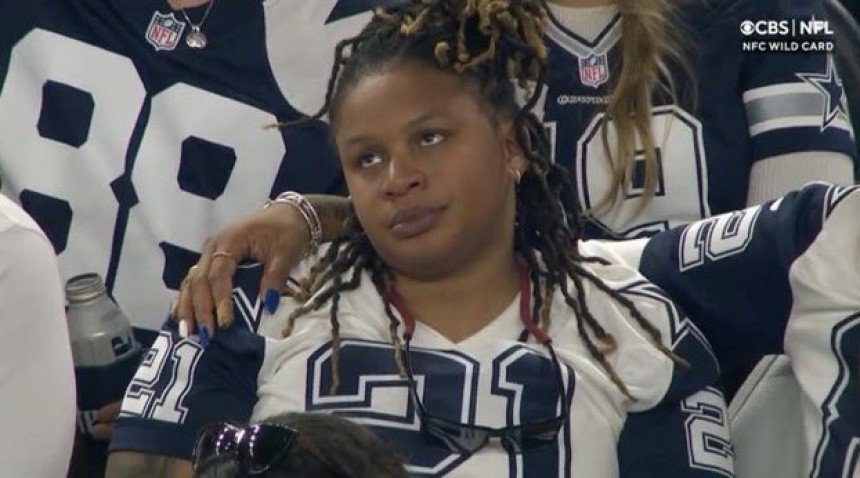 Woman In Tears refers to another Video of a crying Cowboy fan, a Woman sitting in the audience wearing a white dress crying and trying to stop the tears over the fact that the Dallas Cowboys loss. Download the Woman In Tears Meme Template and Video both provided by Memetemplates.in to create your own versions of Dallas Cowboys Loss Memes and share with the Crying Dallas Cowboys Fan.
You May Also Like: And I Took That Personally Meme