Train Hitting School Bus Meme Template
A train hitting a yellow-colored school bus is a viral image that is being used to make memes and this image is getting viral all over the internet. In this image, an empty school bus is standing still on a railway and then a train comes and hits the bus out of the railway track.
A train hitting school bus image was a screenshot from a viral youtube video that was uploaded in 2007 named "Original Train School Bus Crash". Since then people have been making some funny, relatable memes and gifs.
Train Hitting Bus Template
Train Hitting Bus Meme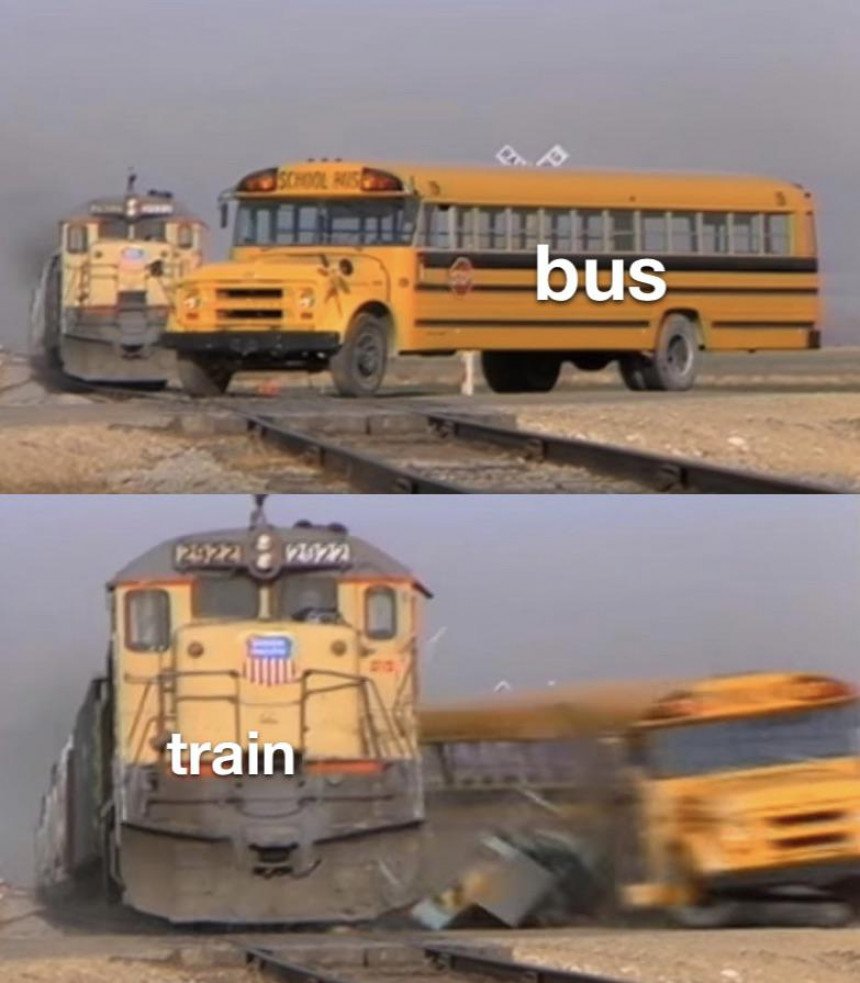 Meme You May Also Like: Invincible tv Series Meme Template And Memes