Annika Schleu Crying On Her House Meme Template
Famous World Champion Pentathlete Annika Schleu crying while riding on her horse image and scene is now getting viral in the form of Memes and Meme Templates.
The origin of Annika Schleu Crying While Riding On Horse Meme is from Summer Tokyo Olympics 2020 which took place in the year 2021, During Modern Pentathlete 3rd round which was Horse Jumping Annika Schleu went into tears after scoring zero points because of the horse she was riding on who refuses to jump and was even resistant to enter in an arena.
In the scene of Annika Schleu Crying While Riding On A Horse, Horse looked like he was laughing and was showing his teeth. This scene went viral in a form of a Meme Template which people are using to make some Relatable Funny Memes and are now flooding the internet by sharing and uploading such memes on Horse Smiling While Rider Is Crying Meme Template.
People are also calling this Meme Template with various types of names: Person crying on horse meme, Person crying and horse laughing meme, Horse laughing while the person riding is a crying meme, and more.
Here is Annika Schleu Crying and Horse Laughing Meme Template download it and make some hilarious memes.
Rider Crying And Horse Laughing Meme Template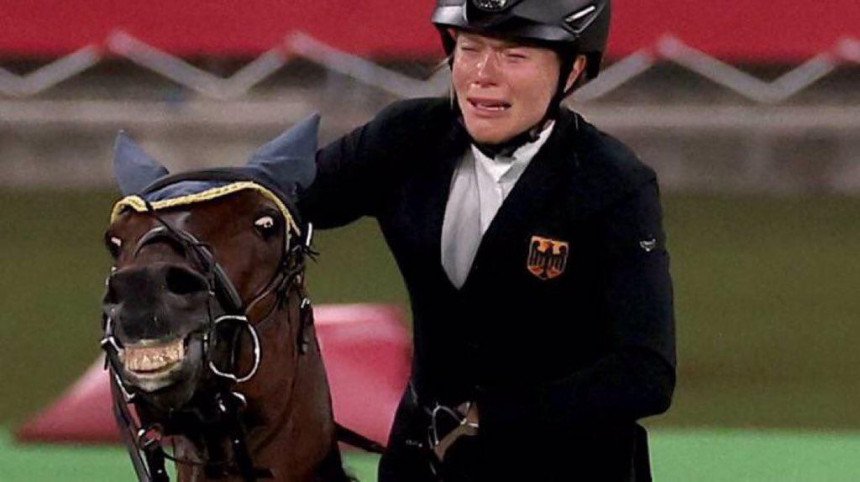 Rider Crying And Horse Laughing Memes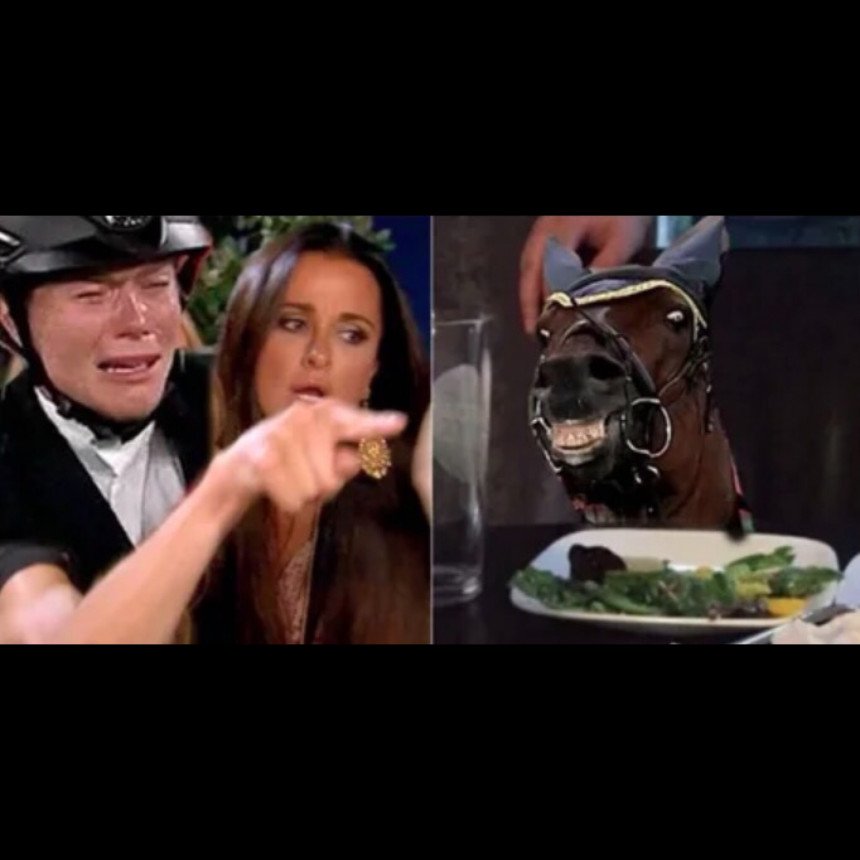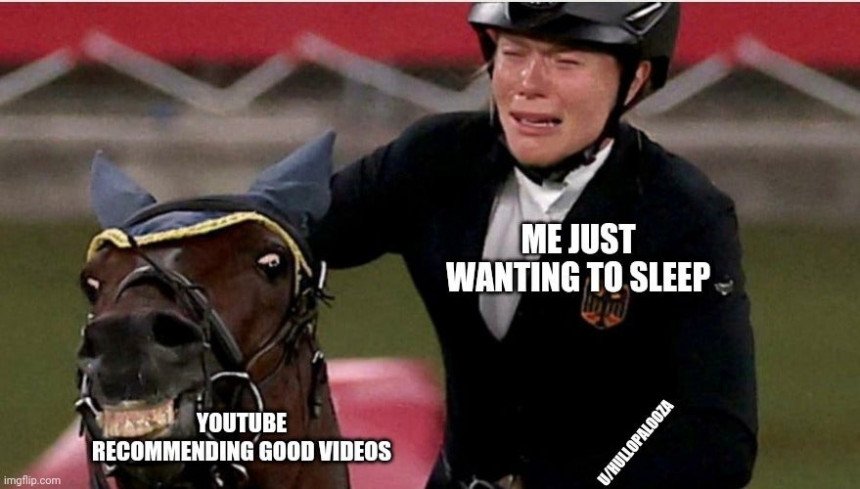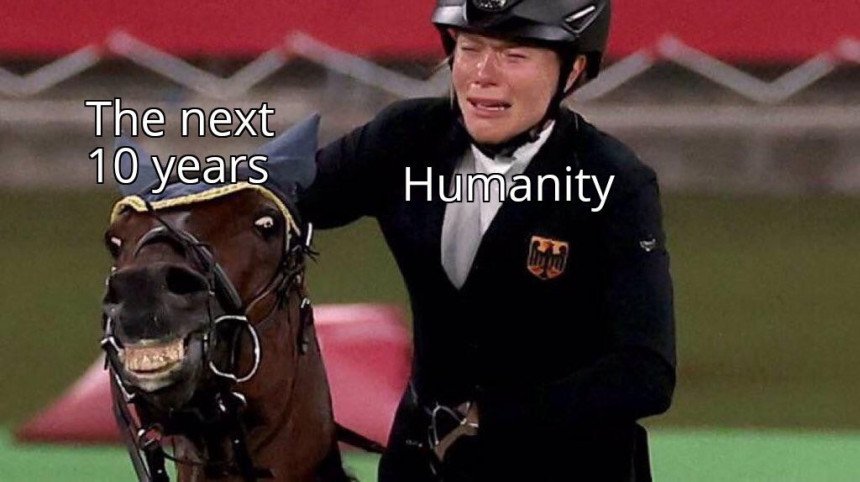 Memes And Meme Templates You May Also Like: Spanish Guy Laughing Meme Template And Video